10 Best Places to Propose in Portland Oregon
by Suzanne Sachs • 5 min read
THE BASICS --
Portland, Oregon is full of perfect places to propose. Whether you and the person you love are enthusiasts for gardens, natural scenic beauty, history, art, or good food and wine, there's a beautiful spot to create a lifetime of memories. This guide describes some of the best places in Portland to ask that special woman or man to marry you.
WHAT YOU NEED TO KNOW--
Romantic Locations in Portland for Art or History Lovers
1. Portland Art Museum
Why not have a beautiful memory in a location full of beautiful art? The Portland Art Museum hosts traveling exhibitions as well as a stunning permanent collection, so you can propose with a favorite romantic painting or sculpture as the backdrop.
2. Pittock Mansion
Portland's Pittock Mansion is a gorgeous 16,000 square foot French Renaissance house with an even more stunning view of five different mountains and the Willamette River. The house and grounds are full of picturesque locations to ask him or her to marry you.

Outdoors Locations to Propose in Portland
3. Portland Japanese Garden
This tranquil Japanese garden is perfect for an intimate proposal. Japanese gardens are meant to be beautiful in any season, just like a good marriage.
4. Lan Su Chinese Garden
This garden is also full of beautiful places to propose, such as the teahouse or one of the courtyards. And even if it rains on that special day, there are places to take shelter as you pop the question, and many garden lovers say that it's even more beautiful in the rain.
5. Hoyt Arboretum
If the woman or man you want to propose to is an environmentalist, the Hoyt Arboretum, designed to preserve endangered species, is a meaningful choice. With 12 miles of hiking trails, there are many gorgeous spots where you can propose.
6. Multnomah Falls
Multnomah Falls is just 30 minutes outside Portland and a beautiful spot for a romantic proposal. It can be crowded during summer weekends, so consider a quieter time for a private proposal.
7. International Rose Test Garden
Ask somebody to name a romantic flower, and most of them will name roses. This makes the International Rose Test Garden a popular place to propose, especially near her or his favorite color of roses.
"Suzanne was amazing! I utilized the layaway service and it was a breeze. Ring made its way to Texas and was even more gorgeous in person."
— Chloe G verified buyer
Romantic Gourmet Destinations in Portland
Portland is full of romantic restaurants, wineries, and bars. These are some especially romantic locations for a proposal over a glass of wine, fine liquor, or delicious meal.
"I've purchased two vintage rings from Suzanne over the past decade and my wife has loved both. Great service, communication and speedy delivery."
8. Portland Spirit Cruise
This 2.5 hour cruise along the Willamette River has lunch, brunch, and dinner options, so you can propose to that special somebody during the day or with the nighttime glow of the city's lights.
9. Multnomah Whiskey Library
While the Multnomah Whiskey Library is a membership club, you can still make reservations to enjoy the fine liquors and propose in the cozy lounge, perhaps near the fireplace.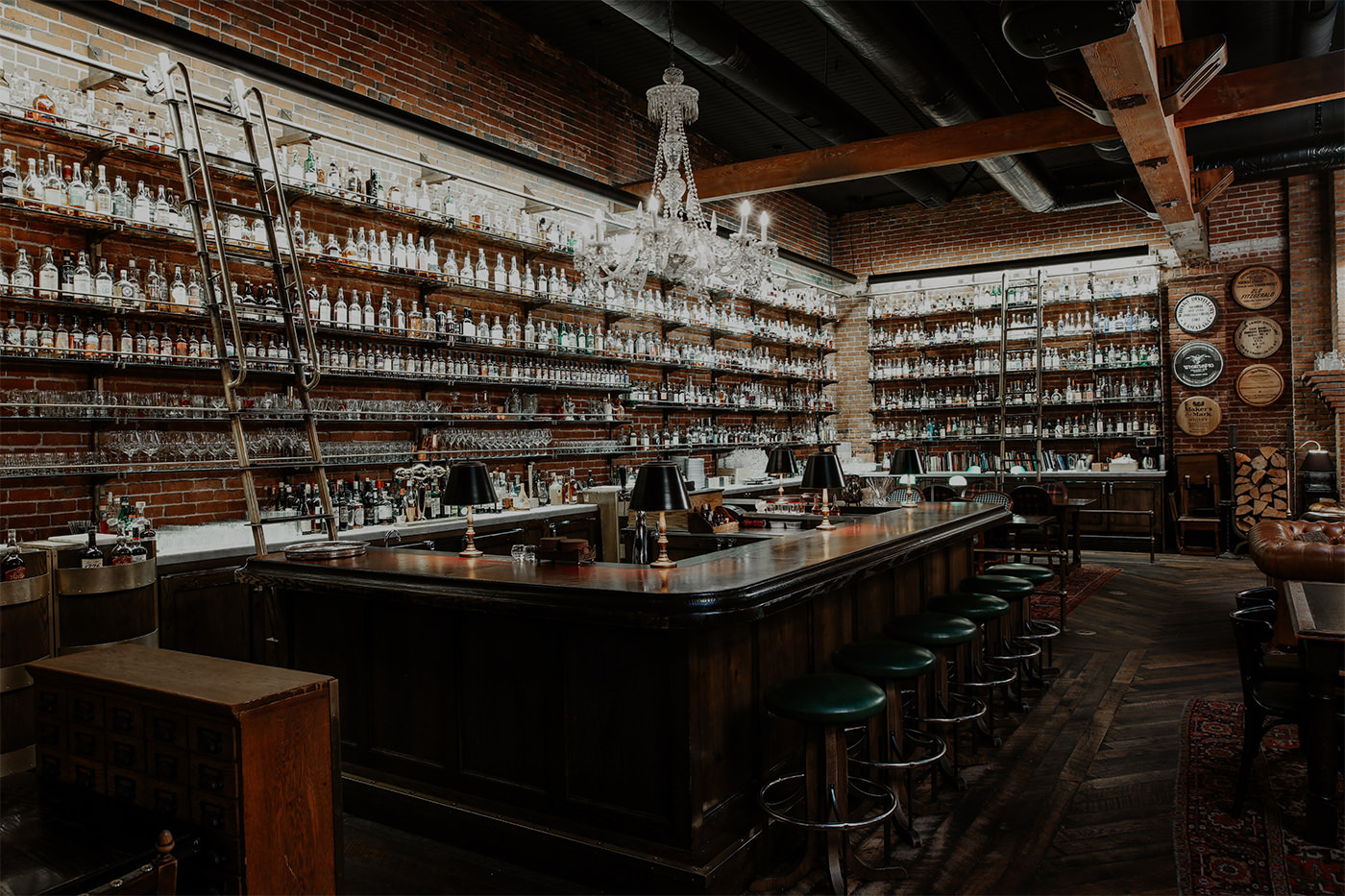 10. Salty On The Columbia River
This waterfront grill features outstanding views and a seafood menu with vegetarian options. You can dine and propose indoors or outdoors.
Whatever you and your soon-to-be fiance or fiancee enjoy, Portland has beautiful and memorable places to propose. Make one of these romantic locations your special place by proposing with the perfect vintage engagement ring.
Vintage Engagement Rings For Everyone:
No matter which era is your favorite, these time-honored rings have a rich history and individualized character and will continue to have a timeless beauty and elegant appeal that is part of a legacy to pass on to future generations.
Find The Perfect Engagement Ring:
Vintage rings are prized not only for their beauty but also for their exquisite attention to detailing and faceting. If you're looking for a ring with a sense of glamour, sophistication and vintage charm, explore our collection of vintage engagement rings today!
Suzanne Sachs
Suzanne has always believed vintage rings can change lives. She's been in the jewelry industry for over 35 years, working with vintage jewelers, diamond dealers, diamond cutters, and gemologists. Suzanne started Artdecodiamonds in 2000 and understood the demand for vintage rings throughout the world. She ultimately started VintageDiamondRing.com in 2014, and understands each vintage ring
is a reflection of you – your history, your relationships, your style, your elegance and is honored to have the opportunity to help you showcase your flair in a unique and exquisite way.
Press Love:
Contact Suzanne
If you love vintage or eco-friendly jewelry please feel free to contact Suzanne or browse our collection of eco-friendly vintage engagement rings.
---